Draymond Green and Dillon Brooks Had a Funny Little Fight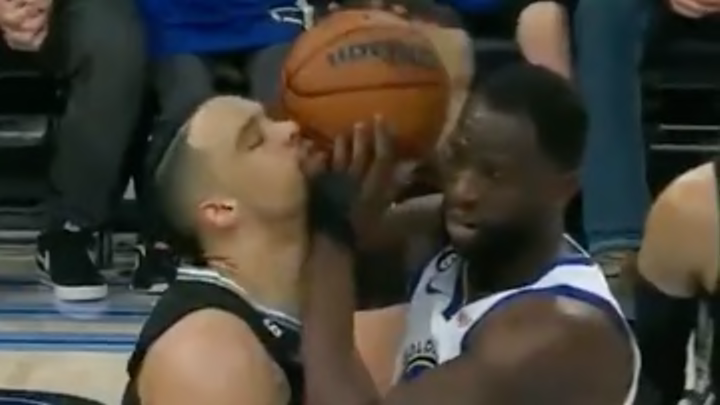 The Golden State Warriors and Memphis Grizzlies don't like each other very much. Draymond Green and Dillon Brooks don't like each other very much. So Warner Bros. Discovery execs must have been drooling over tonight's matchup pitting the two emerging rivals against each other, especially on the heels of Green unleashing on Brooks during a podcast, at one point stating he doesn't want anything to do with the younger player.
As it turns out, Green wanted everything to do with Brooks. Like everything.
Shortly before halftime, the Grizzlies guard stole a pass and converted a layup. Then the two guys who really don't like each other did one of the weirdest routines ever seen on a basketball court.
We don't ... we don't know what that is. It sort of looks like something that would have happened after the Monstars sapped those NBA stars of their athleticism. It also looked very sweaty.
Anyway, there's differing opinions over this being funny or just two annoying guys trying to be more annoying than the other.
Who's to say it can't be both?