Doug Pederson Had a Hilarious Reaction to a Reporter Asking About Sean Payton Having Sex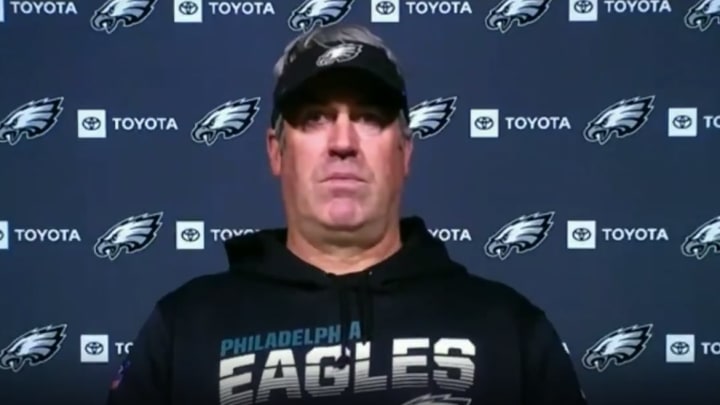 Doug Pederson /
Doug Pederson spoke to the media today over a Zoom call. One reporter wanted to ask about Sean Payton's success with Teddy Bridgewater, Taysom Hill and Drew Brees, but he had a slip of the tongue and said "sex" instead of "success." So what you see in this video is Pederson reactioning to a reporter asking him about Sean Payton having sex.
It's a funny slip up and an even better reaction by Pederson.
Once the shock passed, Pederson was probably just happy to have a light moment in such a dark season. You also have to wonder if this was another Jimmy Fallon bit. We know he can get to the players, but can he really convince members of the press to start asking coaches about other coaches having sex? Or maybe he just challenged Pederson to make that face. You really can't put anything past him at this point.