Dortmund Goalie Gives Up Hilarious Goal vs. Bayern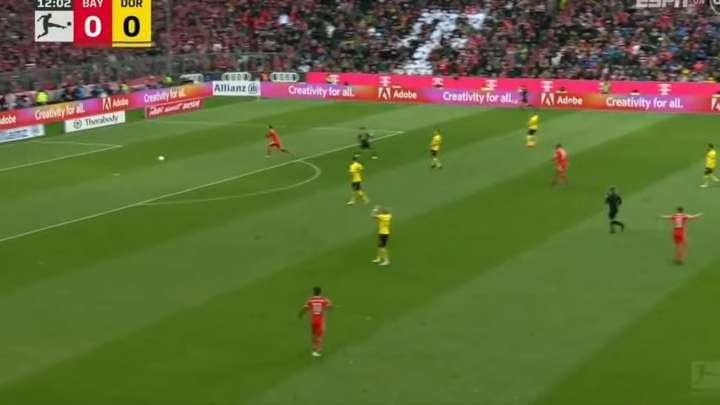 A tough whiff /
Saturday afternoon brought some Bundesliga competition on ABC as American audiences warm up for tonight's NCAAM Final Four. Anybody fortunate enough to be watching Bayern take on Dortmund was treated to one of the funniest goals in professional soccer of all time when the Dortmund goalkeep completely and utterly whiffed on a long pass by Bayern.
In all its glory:
Absolutely comical. You gotta feel for the guy. It unfortunately was only the beginning of his troubles as Bayern would add two more goals to go up 3-0 before halftime.
But only one goal was the result of the goalie completely missing an easy kick, so it's progress!