Don't Expect Baseball Before May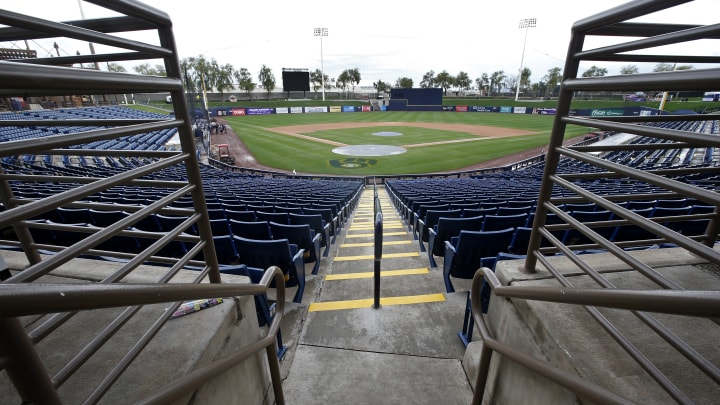 Major League Baseball Suspends Spring Training / Ralph Freso/Getty Images
Jeff Passan appeared on Get Up this morning to discuss the state of Major League Baseball during the Caronavirus pandemic. Passan was asked if baseball could resume by April 9, which would be just two weeks after the originally-planned Opening Day of March 26. Passan answered with a definitive NO. Based on everyone he has spoken to, the consensus is that MLB will not return until May.
A day after sports were canceled, seeing a live professional sport in seven weeks seems both unreasonable and optimistic. And if they do start in May, at least six weeks past the original Opening Day, what will that mean for the schedule? Will they move the World Series back or cut games? That's sometime they'll figure out when they actually know when they can play again. The truth is no one has any idea how long this will last. Any timeline a league floats from now until we turn the corner is pure aspiration.
Since baseball is mostly played outside, it would stand to reason that they could be the first sport back. Or maybe basketball in an empty stadium because of the smaller rosters? Or hockey because of all the clothing? We literally have no idea.
As every day or week passes, each league will have a new possible return date. Those dates are what will keep sports fans going. Only seven weeks. Just four more weeks. Just eight more weeks. Who knows. We'll get there. Until then, let's imagine when.