Donovan Solano Nearly Killed Christian Vazquez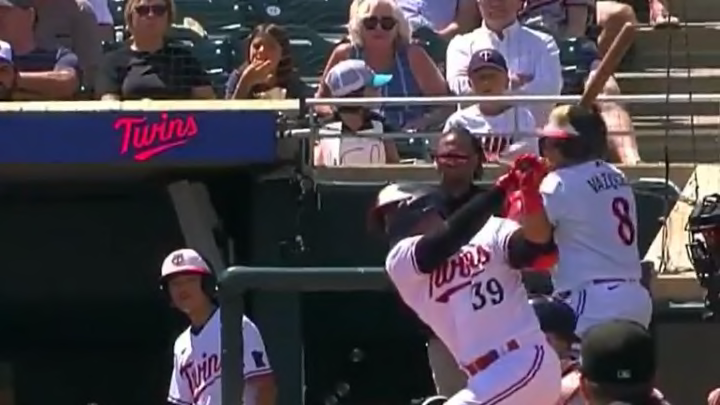 A crazy moment happened during the Detroit Tigers' 8-7 win over the Minnesota Twins on Wednesday. Twins first baseman Donovan Solano rocketed a foul ball that hit catcher Christian Vazquez in the brim of the helmet as he stood in the on-deck circle. A few inches lower and Vazquez would have been seriously injured.
Check this out:
Here's that second look again:
Vazquez appeared to be completely fine after, thank goodness. Just a crazy sequence there and the veteran backstop is incredibly lucky he didn't take that square in the face.
MLB fields are dangerous places, have to keep your head on a swivel. That's the entire reason the league erected netting around the field, but I've always thought the on-deck circle was wildly dangerous. Maybe they should put those guys in another spot? Not sure where they'd go but the current setup doesn't seem super safe.
Vazquez was 1-for-4 with a run scored on the day, while Solano finished 0-for-5 with a very well-placed foul ball.