Donovan Mitchell's Game-Tying Shot Was Awesome, Also Laughably Illegal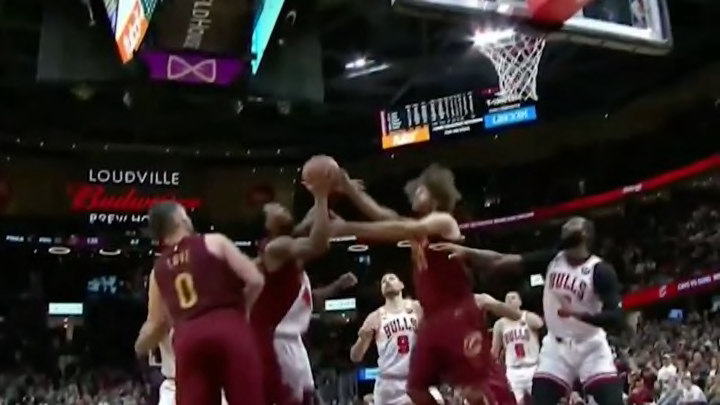 Donovan Mitchell /
Donovan Mitchell put forth one of the greatest offensive performances in NBA history last night. The superstar dropped 71 points and 11 assists in an overtime win against the Chicago Bulls. It was truly special stuff and everything was capped off by Mitchell's epic game-saving play in which he intentionally missed a free throw, caught his own rebound, and scored as time expired to send the game to OT.
It was awesome. It was also hilariously illegal as all the referees were apparently too focused on the clock to notice that Mitchell committed an obvious lane violation.
Listen, I'm not trying to be that guy. Awesome plays are awesome and pointing out a "lane violation" that should've disqualifed this particular awesome play makes me sound like a huge nerd. But I am of the opinion that the play is made even greater by the clear disregard Mitchell showed for the rules. He was rewarded for it. An offense so audacious the refs couldn't even call it.
And he didn't even really have to do that. Robin Lopez and Kevin Love were both standing right where the ball was falling because the Bulls were so out of position. Just great in every aspect.