Donovan Mitchell Tried to Fight Dillon Brooks After a Cheap Shot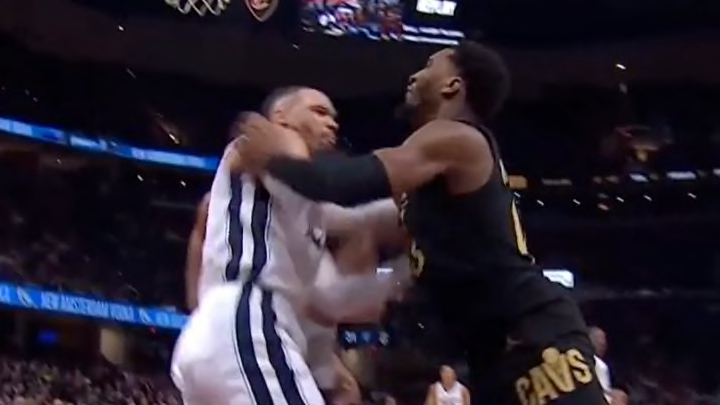 Donovan Mitchell and Dillon Brooks were both ejected from the Cleveland Cavaliers - Memphis Grizzlies game on Thursday night after they got into a physical altercation that probably would have been a full-on fight if many teammates and officials didn't get involved.
Brooks fell down on a missed layup attempt and the ball was collected by Mitchell. Brooks appeared to intentionall swing his arm behind him from the ground and hit Mitchell quare in the nuts. Mitchell went down and threw the ball at Brooks before jumping up to go after him. Mitchell shoved him and Brooks tried to tie him up, but ended up getting thrown down and into the crowd.
Kevin Harlan's call of "Hold on. Hold on! HOLD ON!" was perfect as always.