Donald Trump Called Kaitlin Collins a 'Nasty Person' During His CNN Town Hall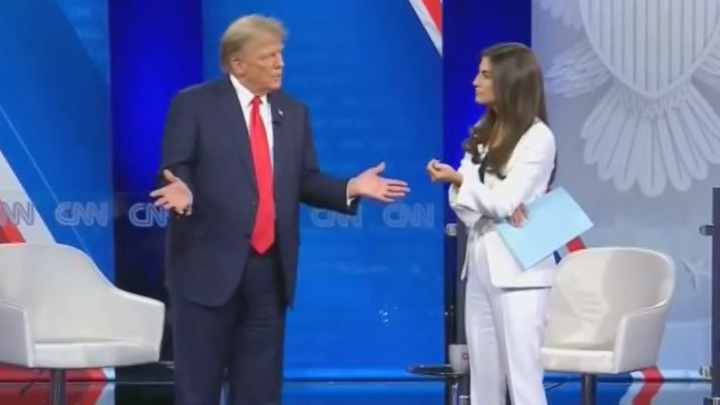 Donald Trump hit the stage for a CNN town hall on Wednesday night in front of a few hundred Republicans and Independents who "lean right." Trump was allowed to play his greatest hits to the friendly crowd just a day after a jury found him liable for sexual abuse and defamation and ordered him to pay his accuser, E. Jean Carroll, $5 million.
At one point late in the broadcast, moderator Kaitlin Collins bothered Trump to the point that he told her she was a "nasty person." This drew both applause and laughter from the crowd.
All in all, a disgusting ratings grab from CNN as Trump pushed The Big Lie, entertained pardoning January 6th rioters if he were reelected, played dumb about the classified documents he took when he left the White House, doubled down on his Access Hollywood comments, and went right back to smearing Carroll.
Ratings should be huge though.