Donald Cerrone's Grandmother Interrupted His Post-Fight Interview, Then Hugged Conor McGregor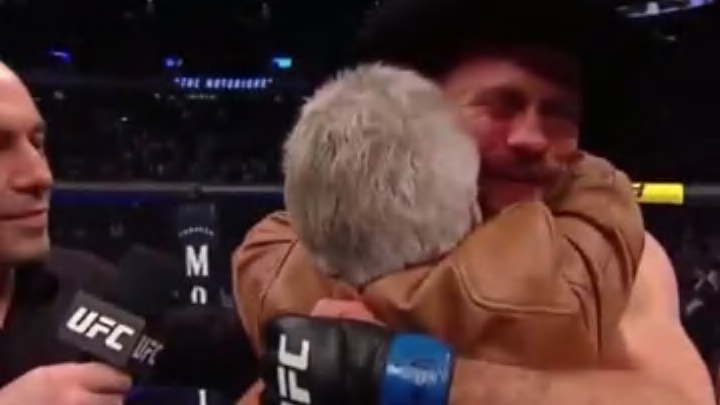 Donald Cerrone suffered a conclusive loss to Conor McGregor at UFC 246. McGregor broke Cerrone's nose with his shoulder and then beat him up until the referee stepped in to stop the fight after just 40 seconds.
Cerrone hung around to be interviewed by Joe Rogan after the fight. That's when his grandmother showed up.
Cerrone's grandmother hugged him and brought him to tears. Then she went and sought out Conor McGregor and hugged him as well. Presumably, this is the first time someone got beat up and their grandmother hugged the person who did it.
Also in attendance tonight were Cerrone's wife and son. Presumably, Cerrone made a lot of money tonight. That's good because if this is how his son prefers to dress, he's going to need it.