Mike McDaniel Laughs as Dolphins Get Victimized by Horrible Roughing the Passer Penalty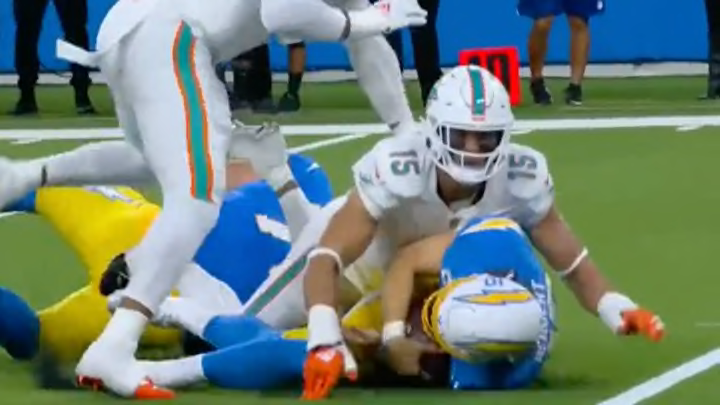 The Los Angeles Chargers had a 10-point lead on the Miami Dolphins during the third quarter on Sunday night. Jaelan Phillips sacked Justin Herbert on third down to force a punt, but then a flag came flying in and Phillips was called for roughing the passer. And it was horrible. Literally all he did was tackle Herbert. The call was made because his weight came down on Herbert, but where else could he have put his weight?
This is one of those calls where the announcers start asking the rules experts when the league will start reviewing calls like this. It's also the kind of call that makes you wonder why they don't just make the game two-hand touch. However you feel about the call, Mike McDaniel was not mad about the call. He was actually laughing.
Luckily, justice was served a few minutes later when the Dolphins (again) forced a punt.