Dog Poops On Court During Louisville Halftime Show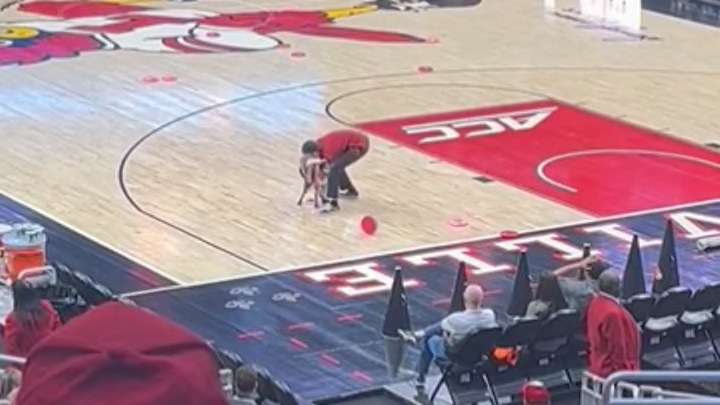 Louisville's men's basketball team is having an awful season and somehow things got worse Tuesday night. As the Cardinals were limping to yet another loss that dropped them to 4-26 on the season, even the halftime entertainment seemed to be sending them a message. The star of a Frisbee catching dog act had an accident on the court during the show.
Here's video of the incident:
Well if that isn't a great summary of Louisville's season I'm not sure what is. A dog invited to perform at halftime took a dump on the court. Beautiful. Side note: I love how quickly the trainer sprung into action to get the dog off the court, making me pretty certain this has happened before. Sadly, the human just wasn't quick enough. The damage was done.
The Cardinals lost 71-54 to Virginia Tech, suffering their first home loss to the Hokies since 1991. Head coach Kenny Payne arrived at Louisville with a ton of fanfare and his squad is undoubtedly one of the worst teams in college basketball. Not a great first season on the bench.