Latest Podcasts Leads
Dodgers Play-By-Play Broadcaster Joe Davis Discusses His Sports Emmy Nomination and His Career Journey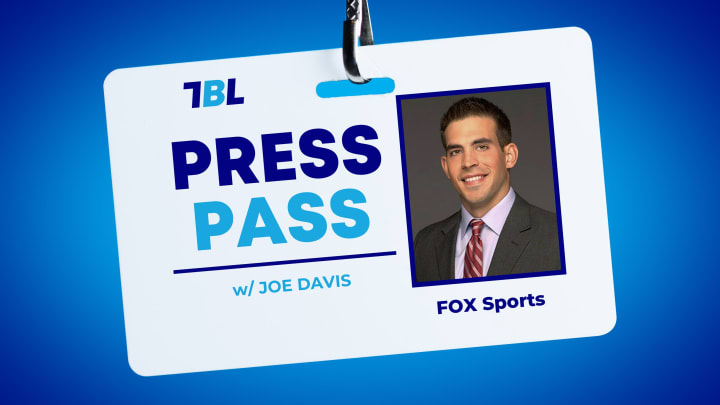 Joe Davis has worked for FOX Sports since 2014 and became the full-time play-by-play broadcaster for the Los Angeles Dodgers in 2017. His swift rise in the industry has been noticed, as Davis is a 2021 Sports Emmy nominee in the Outstanding Sports Personality/Emerging On-Air Talent category.
He took the time to join the Press Pass Podcast about what it means to be nominated for a Sports Emmy and the path he took to arrive here. Davis also touched upon how his preparation for each broadcast has changed over the years and what it was like to fill in for Joe Buck during Game 7 of the NLCS in 2020.
Listen to the podcast in full below, as well as on Spotify, Google Podcasts, and Apple Podcasts.
PODCASTS FROM THE BIG LEAD
PRESS PASS PODCAST
THE KYLE KOSTER SHOW
THE BEST OF 7