Doc Emrick Said Pass 53 Different Ways in Game 2 of the Stanley Cup Finals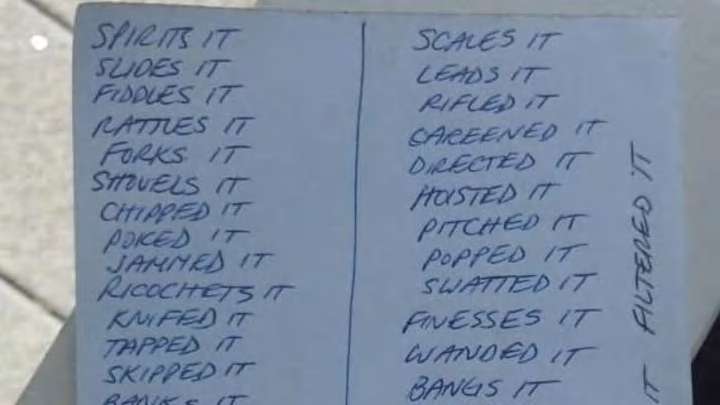 I'm not sure what's more impressive, Doc Emrick substituting the word "pass" 53 times for things like "stashed it," or that a hockey fan took the time to notate each time the excitable announcer did so. Either way, it's awesome.
Now all we need is for another diehard hockey fan to turn this photo into a soundboard so we can hear each phrase.
[h/t @KatieBakes]