Dirk Koetter on Todd Gurley's Health: It's a Mystery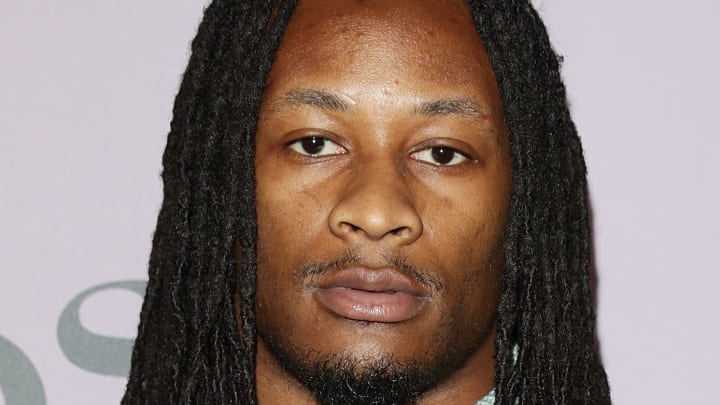 BOSS - Photocall - Milan Fashion Week Fall/Winter 2020 / Vittorio Zunino Celotto/Getty Images
The Atlanta Falcons picked up Todd Gurley this offseason, which could prove to be a tremendous move if the running back is healthy enough to regain his previous form. It stands to reason the club's brass is comfortable enough with Gurley's degenerative knee to take such a risk and both sides have downplayed any concerns.
Falcons coach Dirk Koetter, however, took an even more cautious approach during a conference call with reporters this morning.
"The main question, that no one seems to know, is what is his health status, what's his workload," Koetter said. "He averaged about 17 touches a game last year, which is a little bit lower than he had been when he was All-Pro. We're just gonna have to find that out once we get here and get him working."
Gurley has not been poked and prodded by the Falcons medical staff nor have the football minds been able to evaluate him on the practice field. So Koetter's statement is truthful, just not the false confidence and certainty we're used to seeing NFL coaches project out into the world.
Though Gurley played in 15 games last season, he put together his least-productive year since his rookie campaign and the Los Angeles Rams needed to rely on a cavalcade of other backs to make up the difference. There's a chance Atlanta will be in the same boat this year, even if the medical stuff is all fine.