Dillon Brooks Shoved a Cameraman Courtside During Grizzlies Loss to Heat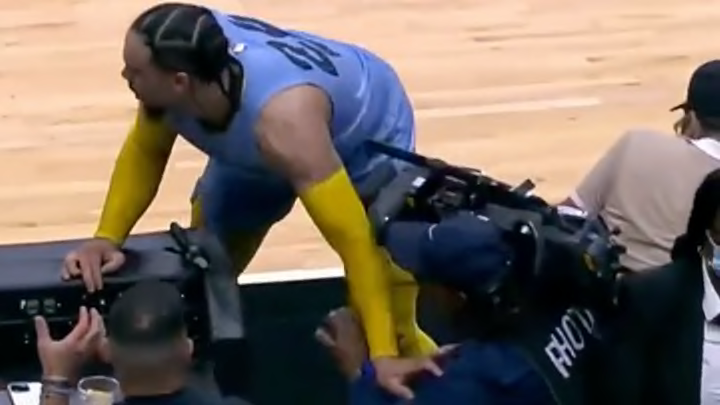 The Memphis Grizzlies lost to the Maimi Heat on Wednesday night. Dillon Brooks missed a three-pointer late in the second quarter with Memphis trailing by 11. The ball bounced around before it was swatted towards the sideline. Brooks ran into a cameraman while trying to save the ball from going out of bounds. As the whistle was blown, Brooks, who had already steadied himself, gave the cameraman a shove.
This was clearly intentional. It's an act of frustration after he missed a shot and failed to save the ball. He turned his head back momentarily, but it's unclear if he was even looking at the guy who he just pushed. A guy who was doing his job, staying out of the way and appear to put up an arm to protect Brooks from crashing into him.
The complete lack of remorse or concern is kind of shocking, but not really considering who is involved here. Brooks is dirty, we've just never seen it turned against someone who isn't an opposing player. Dennis Rodman was suspended 11 games for kicking a cameraman in 1997. This doesn't look as bad as that, but is it really that different?