Dillon Brooks Called Shannon Sharpe a 'Blogger'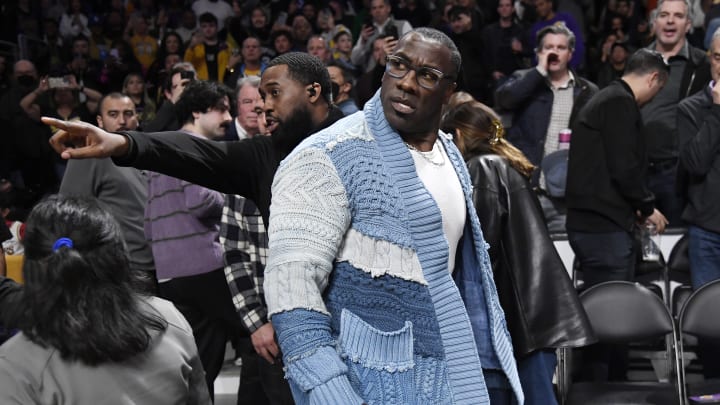 Memphis Grizzlies v Los Angeles Lakers / Kevork Djansezian/GettyImages
There was a wild incident during last night's Memphis Grizzlies Los Angeles Lakers game on ESPN. Late in the first half trash talk between Dillon Brooks and FS1's Shannon Sharpe to the point where multiple players, a dad and security got involved. After everyone went their separate ways Sharpe gave a brief statement to ESPN was also fairly wild and then returned to his seat where he enjoyed the Lakers' thrilling last-second comeback victory.
Following the game Dillion Brooks did not want to talk about the incident, but did say he didn't think Sharpe should have been allowed to return to his seat. And he threw in a particularly vicious burn directed at Skip Bayless' Undisputed co-host.
"He's the blogger or whatever he is."
There's really no coming back from that. All talking heads should be advised that players may consider them bloggers. Doesn't matter if you won three Super Bowls and made the Pro Football Hall of Fame. If you share opinions about sports on TV then current players may lump you in with bloggers. Those are the rules now.
Not sure how you can sit across from Skip Bayless on Monday morning after suffering that burn.