Dianna Russini Asking the Tough Questions on the XFL Sidelines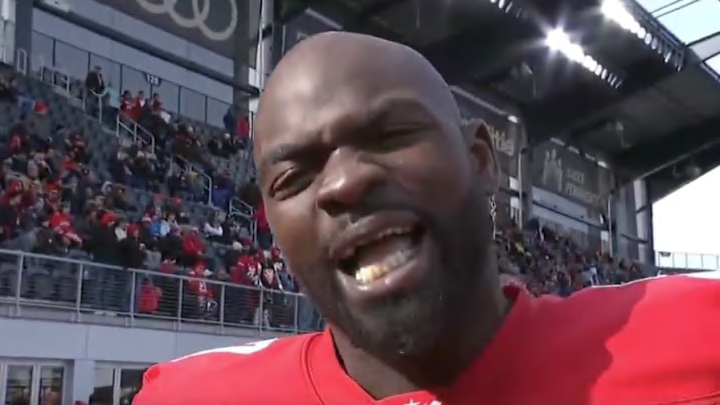 It's Week 2 of the XFL and people seem to still enjoy it because it is both football and on television. The DC Defenders are playing Kevin Gilbride's New York Guardians in the marquee matchup today and Dianna Russini is roaming the sidelines.
And though we're in no place to give out Peabody Awards on this here blog, her interview with newly acquired Defender Anthony Johnson was some top-line work.
The airline recline question is an important conversation and we're glad someone is having it. Johnson is 6-foot-3, so a reclined seat causes him more grief than the Average Joe.
As a reminder, all of the anger in the plane etiquette arena is misplaced. The real fury should be at airlines, which place maximized profits over the dignity of their paying customers.
*Descends from soapbox*