Dez Bryant Incredible 4th Down Catch Overturned by Referees, Cowboys Get Screwed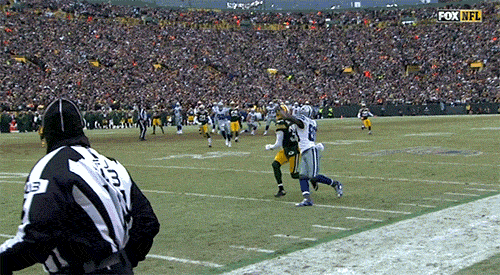 Dez Bryant caught this pass on 4th down, setting up the Cowboys at the 1-yard line with five minutes left in a close game.
Then, the referees overturned it.
So instead of 1st and goal inside the 1-yard line, the Packers get the ball, needing on a couple of 1st downs to win the game.
What a joke. Two weeks in a row and the referees are a story of a close, terrific NFL game.