Dewayne Dedmon Ejected For Throwing a Massage Gun Onto the Court After Arguing With Erik Spoelstra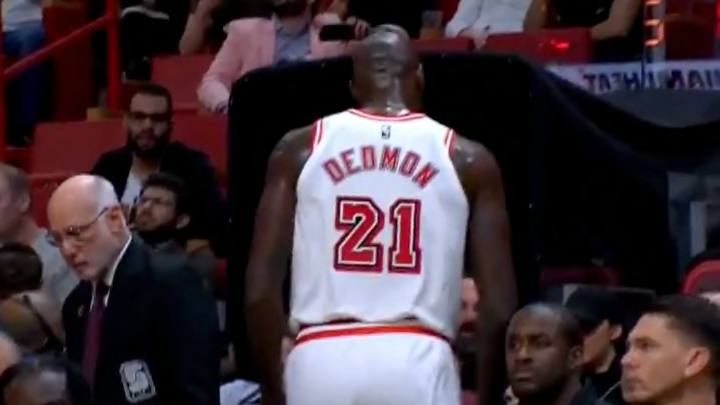 The Miami Heat hosted the Oklahoma City Thunder on Tuesday night in a game that was broadcast on TNT. Midway through the second quarter the game was interrupted by a very strange incident as one of those massage guns came flying onto the court in the middle of play. By the time everyone figured out what had happened Dewayne Dedmon was ejected.
Dedmon had been pulled from the game in favor of Orlando Robinson. When he got to the bench he exchanged words with Erik Spoelstra and then walked behind the bench, maybe towards the locker room. During that short walk he took a swing at the massage gun, hitting it hard enough to send it out onto the middle of the court.
Dedmond was given a technical foul and ejected from the game. He finished with two points and three rebounds in five minutes. The Heat were already short-handed before Dedmon had his incident.