DeVonta Smith Did Not Make That Insane One-Handed Catch, But the 49ers Didn't Challenge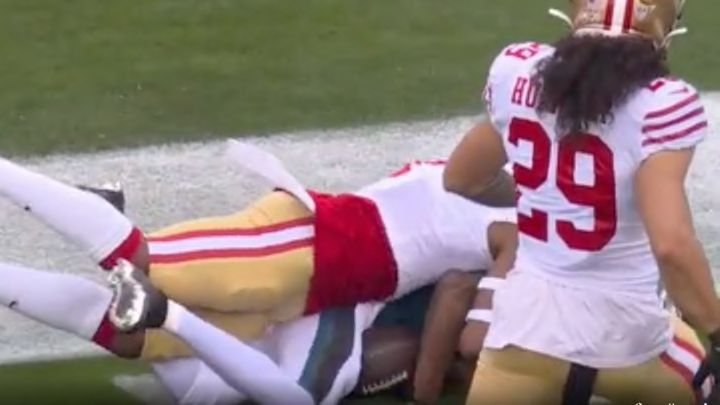 DeVonta Smith made a brilliant one-handed diving catch on the first drive of the NFC Championship Game. Or did he? The Philadelphia Eagles took an early lead against the San Francisco 49ers on a six-yard touchdown run by Miles Sanders. The play was set up by a 4th down conversion where Smith appeared to make a great catch down the sideline for a huge gain. After many replays, it was clear the ball hit the ground.
Smith seemed to know he dropped the ball since he wanted the Eagles to hurry up and snap the ball before the 49ers could challenge the catch. But they didn't and the game continued with the Eagles taking a lead a moment later. If the Niners had challenged, the Eagles would have turned the ball over on downs.
This early decision by Kyle Shanahan could come back to haunt them, but he should get hammered because the broadcast couldn't even find the incompletion in real time.