Detroit Lions Social Media Team Delights in Aaron Rodgers' Pain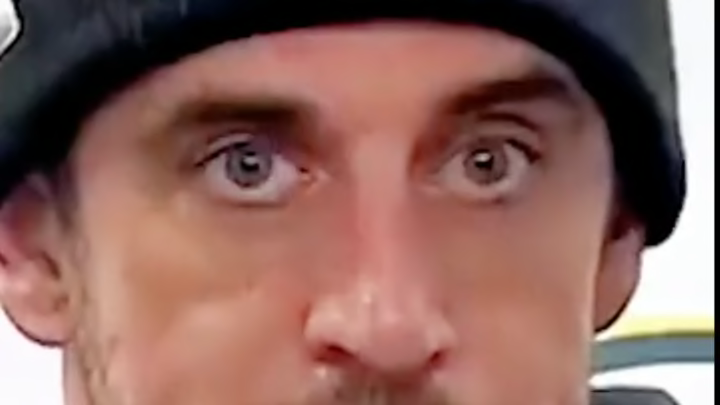 For the first time in 30 years, the Detroit Lions went above and beyond expectations and refused to blink, going 8-2 after a 1-6 start and coming within some Seattle-biased officiating of making the playoffs. They completed this mind-blowing and entirely unexpected resurrection by going into Green Bay and eliminating the Packers out of pure pride and spite. As a reminder there were actual human beings who thought the Dan Campbell Lions would not play hard if they were no longer eligible for a postseason berth.
One of the many reasons the effort was there in Honolulu blue and silver? A palpable and fairly understandable dislike for Aaron Rodgers, who dabbled in the mystical art of disrespect in Detroit's eyes. To the victors go the spoils and history is written by the winners. In 2023 that history is posted on Tik Tok, where Lions delighted in ruining the party.
Maybe a little juvenile yet no less enjoyable. There are plenty of things more pressing than fart noises on social media to get worked up about. It is worth mentioning, though, that the Lions posting this only happens because the franchise — and perhaps the masses — believe that last night was a Packers funeral. That Rodgers has certainly played his final game in Green Bay. That the rebuild is now underway and the team won't have a Hall of Fame quarterback for the first time since the Clinton administration.