Desmond Bane Ejected For Funniest Flagrant-2 In NBA History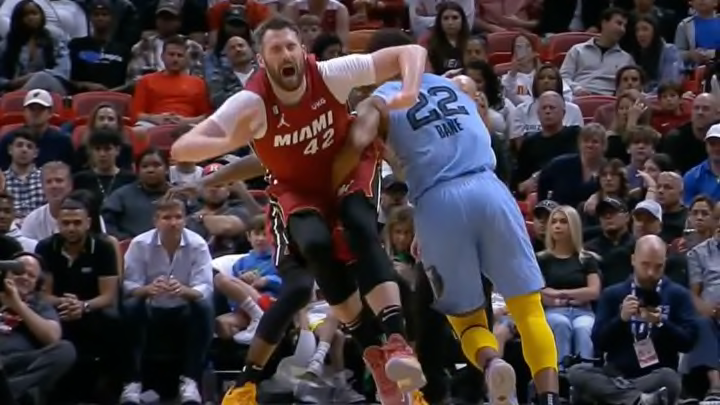 The Miami Heat beat the Memphis Grizzlies, 138-119, on Wednesday night. During the third quarter, Desmond Bane called for an offensive foul after he dribbled into Kevin Love. With Love writhing around on the court in pain officials took the opportunity to review the play and determined that Bane had actually committed a foul so flagrant it deserved an ejection.
Bane put his shoulder into Love, and then swung his off arm up between Love's legs with and his forearm struck Love square in the balls. He did this with such force that Love was lifted off the ground. The official call was that Bane was ejected, "for the unneccesary contact to the groin of Kevin Love."
With apologies to Kevin Love, who did not suffer an actual injury on the play, but was still in quite a bit of discomfort, this was hilarious. Who does this? It is so '22-'23 Memphis Grizzlies to have one of their more notable players get ejected for basically punching someone in the dick while still dribbling. Maybe the only shocking part of this is that it wasn't Dillon Brooks. It is incredible how good this team is at being the bad guys.