Derwin James Jr. Ejected for Violent Hit on Ashton Dulin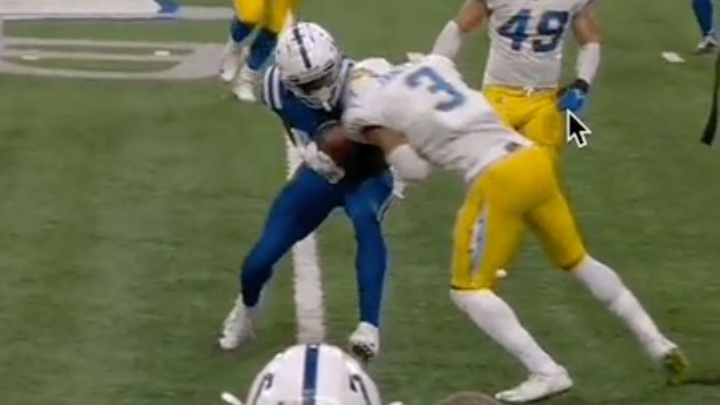 Los Angeles Chargers safety Derwin James was ejected from his team's game against the Indianapolis Colts on Monday Night Football. James, leading with the crown of his helmet, lit up Colts' receiver Ashton Dulin on a short pass. After a quick review, James was disqualified. When he left the concussion tent he headed to the locker room.
Dulin got up pretty quickly and was able to walk off the field, but also ended up heading to the locker room.
The hit was so violent it was like a flashback to a different ear. You could hear it in Joe Buck's voice as he called the hit and then as he and Troy Aikman correctly predicted James would be ejected.
UPDATE: It should also be noted James was called for a facemask when he ripped Michael Pittman Jr.'s helmet off two plays earlier so he cost his team 30 yards in three plays. The Colts ended up kicking a field goal on the drive.