Derrick White Rocking Amazing Pablo Sanchez Shirt Ahead of Celtics-Bucks Game 7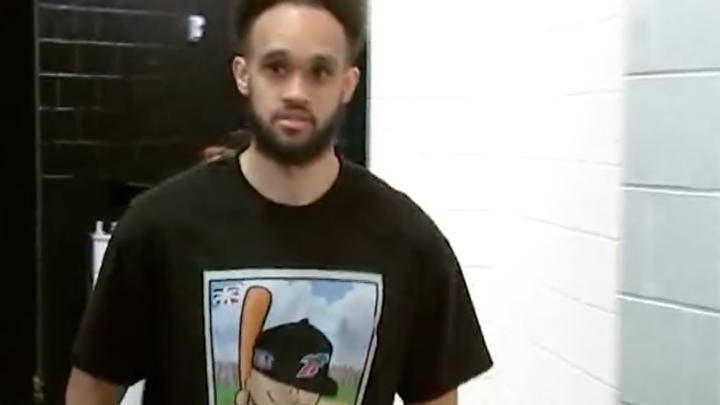 Pablo Sanchez or Derrick White? /
Folks of a certain age grew up playing the Backyard Sports games on PC and collectively recognize the franchise as some of the best sports video games ever. Backyard Baseball lives on in the memories of millions. The subsequent sequels involving football and basketball were not quite as good but were still great.
Which makes Sunday a great day for those folks as Derrick White showed up to the Boston Celtics' Game 7 matchup against the Milwaukee Bucks wearing a Pablo Sanchez shirt.
Tremendous. Pablo Sanchez was an absolute ringer in those games. A five-tool athlete the likes of which we've rarely seen.
While we're talking about it, I'd like to give a special shoutout to Pete Wheeler. He could get to second on a bunt. Blazing speed.
Celtics fans have to hope White can channel Pablo Sanchez and become the best player on the court this afternoon. A tall order. But he's off to a good start.