We Didn't Get a Derek Jeter Box But On the Bright Side Our Houses Aren't Now Haunted by Ghost of Kevin Burkhardt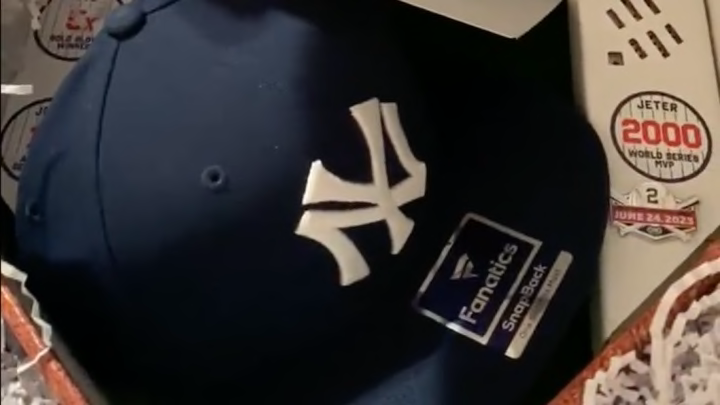 Derek Jeter is making his debut on Fox Sports' Major League Baseball coverage this weekend. Snatching up the former New York Yankees captain was something they absolutely had to make happen. We'll see how it goes. No one was better than Jeter than speaking at length without saying anything memorable or controversial as a player. But it's possible he was just incredible at that specific skill — which served him quite well — and it was obscuring a dynamic on-screen personality.
In concert with this, Fox Sports PR sent out a talking box to some sports media nerds to commemorate the occasion. Like Dr. John Hammond at Jurassic Park, they spared no expense.
That is ... a lot. And we're not just saying that because the home plate-shaped piece of swag must have got lost in the mail on the way to The Big Lead's headquarters. You can live a lot of life and still not be prepared for opening up a package and being blasted in the face by Kevin Burkhardt's voice peaking all the audio levels in a pre-recorded monologue.
Obviously, though, the unusual gift accomplished its goals because check out those sweet, sweet earned social impressions. Hopefully these all find a good home or are sent to Boston Red Sox fans as a gag.