Derek Fisher Reportedly Agrees to Pay Ex-Wife $1.3 Million in Annual Spousal Support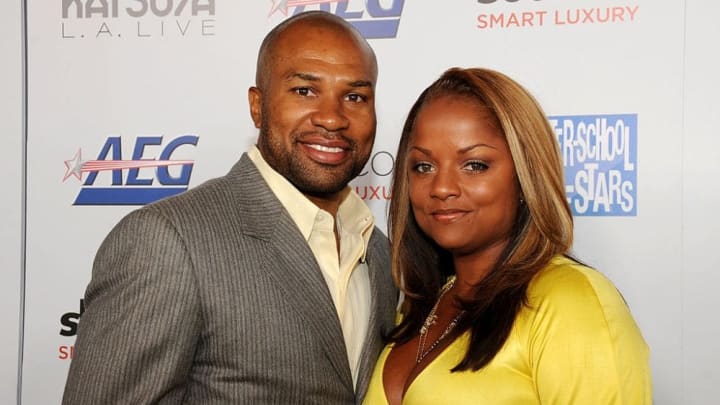 Derek Fisher and his ex-wife Candace have finalized their divorce settlement. According to TMZ, court documents indicated that the former Knicks coach has agreed to pay $109,000 per month – or $1.3 million per year – in spousal support, in addition to $15,000 per month in child support for their twin sons, who are nine. The duration of how long these disbursements will take place is not immediately clear from TMZ's report.
The former couple also reportedly agreed to have their frozen embryos destroyed.
Last year, TMZ reported that after Derek Fisher filed for divorce, Candace filed court documents saying that she was "blindsided" by the decision, which came one month after their 10-year anniversary, and that he screened all her calls and texts for two weeks.
As we're all aware, Fisher is now dating Matt Barnes' ex-wife, Gloria Govan.