Derek Carr's Key Fourth Quarter Incompletion to Amari Cooper Appeared to Hit NBC Spidercam Wire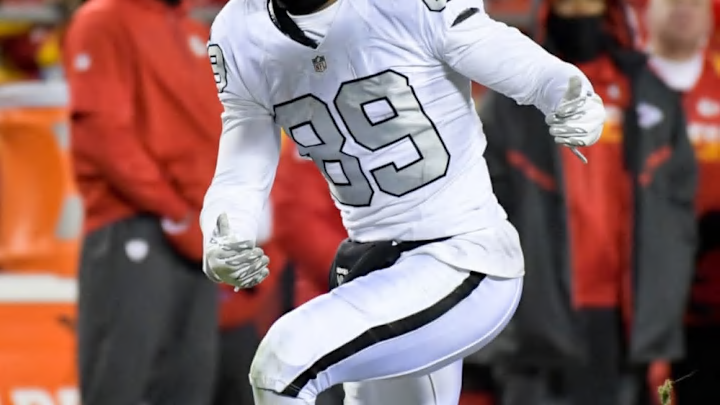 In the fourth quarter of last night's Chiefs-Raiders game, Derek Carr escaped a pile of bodies in the pocket, stepped up, and threw a deep pass toward Amari Cooper. Cooper, by NFL standards, was wide open with no defender behind him. For a moment, it looked like the Raiders might score a touchdown to pull the game with a 2-point conversion of a tie.
And then the ball fell harmlessly. I was in the crowd, sitting at about the 50-yard line at the bottom of the upper deck, watching straight on as Cooper passed midfield. There was a collective gasp, and then an exhale, when that ball fell to the ground. Live, Cooper appeared to have stumbled or lost the ball briefly in the lights.
But it's possible that the ball actually hit the wire of NBC's spider cam, the wire system that extends over the field from four corners, and allows the camera to travel over the players. Watch this slow motion series of replays.
The ball certainly appears to slightly change its path and does not stay in a spiral. You can see the moment where Cooper looks like he is running and tracking the ball, then throws his hands out and alters his run.
Cooper did not specifically mention a wire (and may not have noticed what it was) but did say that the ball changed direction at the last second.