Dennis Schroder Had the Perfect Reaction to Draymond Green's Late-Game Turnover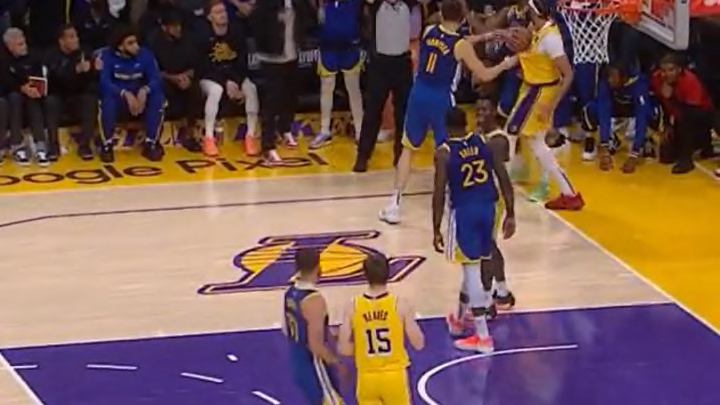 The Los Angeles Lakers won an epic battle with the Golden State Warriors in Game 4 of their playoff series Monday night. The two teams went back-and-forth for four quarters and the game came down to the final minute. That's when Draymond Green made one of the craziest decisions of his career. And Lakers guard Dennis Schroder absolutely loved it.
With 15 seconds left and his team trailing 104-101, Green got the ball at the top of the key. Instead of getting the ball into the hands of Stephen Curry, he opted to drive it into the paint, then threw the ball to no one in particular. It was stolen by Anthony Davis. Schroder guarded the drive and his reaction to what Draymond did is priceless.
Here's the play:
Here's Schroder's reaction:
That smile says it all. No one could believe Green did what he did. He basically answered the Lakers' prayers by taking the game out of Curry's hands.
Curry had a triple-double with 31 points, 14 assists and 10 rebounds, but it wasn't enough. LeBron James's 27 points, nine rebounds and six assists, plus Lonnie Walker IV's 15 fourth-quarter points gave the Lakers the edge. Draymond just sealed the Warriors' fate.
That was one hell of an NBA playoff game and the Lakers grabbed it, and took a 3-1 series lead.