Minor Leaguer Does Home Run Trot After Flying Out Harmlessly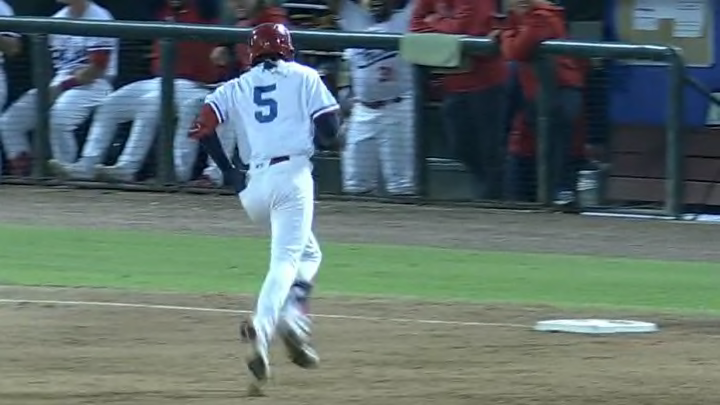 Every so often we get an amazing moment in Minor League Baseball. That happened Thursday night. Delvin Perez thought he hit a home run to increase the Memphis Redbirds' lead over the Gwinnet Stripers. What he didn't realize is that he had flown out. The rest was magic.
In the bottom of the sixth inning, Perez stepped to the plate with Memphis up 3-0, no outs in the inning and Jacob Webb on the mound. Perez ripped a 1-1 pitch to left but, unfortunately, the wind knocked it down, turning the blast into a harmless fly out. No one told Perez and he went into his home run trot.
He didn't realize he was out until about halfway down the third base line.
Check it out:
My word that's embarrassing. Like, one of the most embarrassing things that can happen on a baseball field. It was also incredible.
It was basically the opposite of the Jeremy Brown scene from Moneyball.
How can you not be romantic about baseball?