Deion Sanders Threatened To Add Giants PR Guy To Hit Tape During Media Day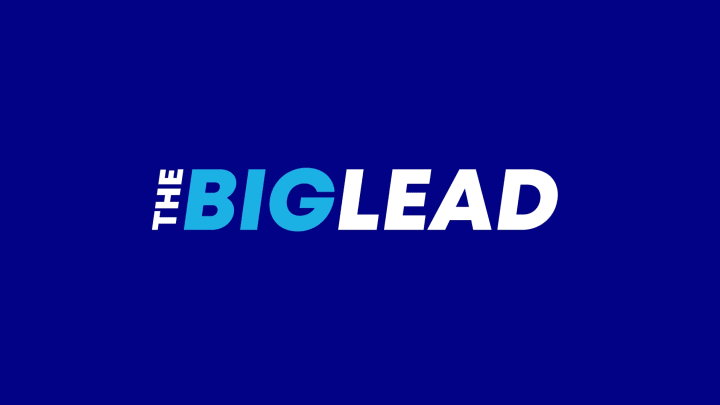 Deion Sanders wound up with an "exclusive" interview with the media-shy Marshawn Lynch during Tuesday's Super Bowl Media Day in Newark. The tenacity of Sanders' questions to the Seattle running back didn't exactly sit well with Pat Hanlon, the Giants' PR maven who was a special guest on the NFL Network's set. It set off a war of words stronger than anything exchanged by the Seahawks and Broncos so far this week.
Hanlon decided to take a swipe at Deion by bringing up the former cornerback's reputation for not tackling. The Daily News Bob Raissman broke it all down. Here's how Hanlon got the ball rolling:
""Hey, they said Prime didn't tackle anybody (when he played). Well, he just 'tackled' Marshawn Lynch… Sorry to bring that up. I'm a Giant.""
Solid body blow by Hanlon. Sanders fired right back:
""I'm about to go into Beast Mode (on Hanlon). Name one game when you didn't see me (make tackles) — especially against the Giants. Show me the tape. See, I get offended when people say that.""
Then they proceeded to bicker back in forth as Rich Eisen, Kurt Warner and others looked on awkwardly.
""When I think about you, I think about you breaking (kicker) Brad Daluiso's leg (in 1999) returning a kickoff," Hanlon said. "Let's not get off the subject," Sanders shot back. "Name me one game… One game when you ever saw me cost my team anything? That (Deion Sanders) hit reel is 59 minutes long. If you want to be the last minute on that hit reel, you can.""
Sensing he was about to lose the fight, Hanlon backed off:
""We can replay the tape," Hanlon said. "I didn't say you didn't tackle. I said THEY said you didn't tackle.""
Ah, Media Day … where Pro Bowl captains battle PR guys on live television for no apparent reason.