Deion Sanders Meets With Colorado Players, Tells Them to Get Into Portal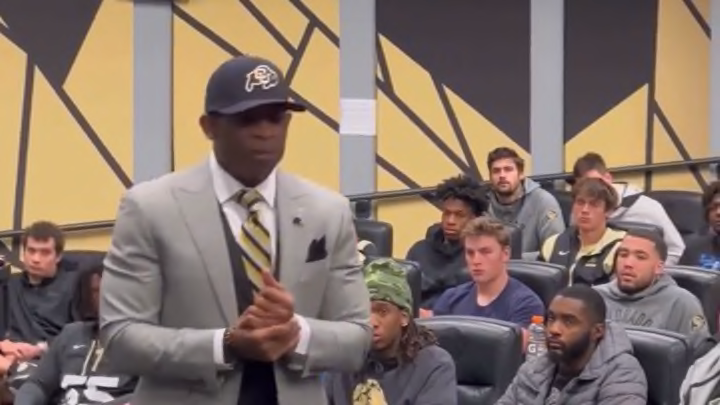 Deion Sanders is the new coach of Colorado's football team and on Sunday night he met with the members of his new squad. In the meeting, Sanders told the players that he was planning to bring players in -- presumably his recruits and some Jackson State guys -- and that the current team should enter the portal.
Here's video:
Essentially, Sanders told the kids already there that their spots would be taken by incoming players. That's a pretty awful way to introduce yourself to a football program. Maybe he was just trying to motivate them to be better, or maybe he misspoke but it sure seems like he's telling them all to transfer out.
Not a great look for college football's newest Power 5 coach.
It's worth noting that at his introductory press conference, Sanders announced his son, Shedeur Sanders, will be his quarterback next season.