De'Aaron Fox Mocks Jordan Poole For Flopping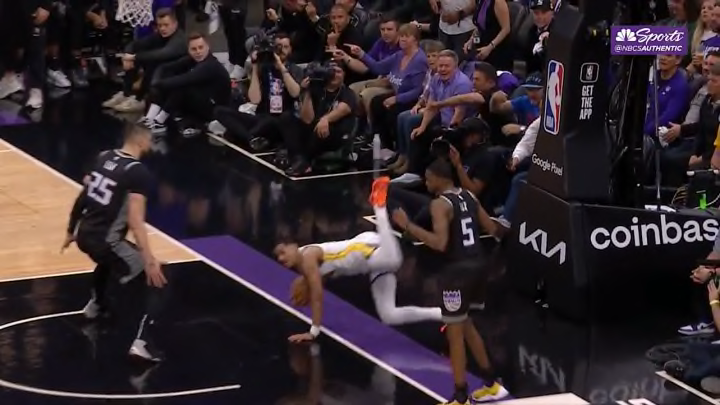 The Sacramento Kings and Golden State Warriors are currently locked in a tight battle during Game 2 of their Western Conference playoff series. Things have gotten a bit chippy between the two Northern California rivals. Kings star De'Aaron Fox is not a fan of Warriors guard Jordan Poole's antics.
Fox got called for a foul on Poole during the second quarter and immediately imitated him, implying he'd flopped. The Internet is loving the little dance Fox did to mock Poole.
Check this out:
Here's another look:
Hilarious.
There's no question Poole embellished the foul, but show me an NBA player who doesn't act that way. That said, it was a tad over-the-top, even by Poole's standards.