Dallas Cowboys Bringing Back Classic White 1960's Helmets On Thanksgiving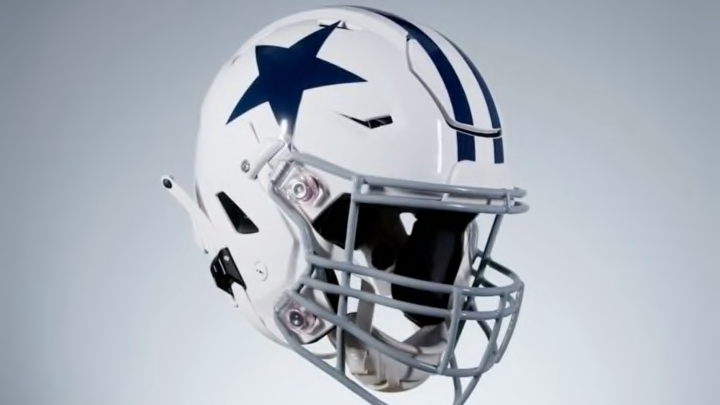 We're still weeks away from anything resembling meaningful football so now is the ideal time for teams to leak special uniform updates to drum up interest in the humble NFL. Today we learned that the Dallas Cowboys would be bringing back a class helmet from the 1960's for their Thanksgiving Day matchup against the New York Giants.
The team wore the original white helmets in the early 1960's and brought them back during the 2004 and 2012 seasons. In 2013 a rule was passed that they had to stick with one helmet, but that changed this offseason so all bets are off.
This is the latest proof that white helmets are in this year. If only the Cowboys or Bengals had one of those color rush games against the Panthers this season. The black and white would look like something out of Any Given Sunday.