Joe Davis, Nomar Garciaparra Can't Stop Laughing After David Vassegh Fractured His Wrist on Bernie Brewer's Slide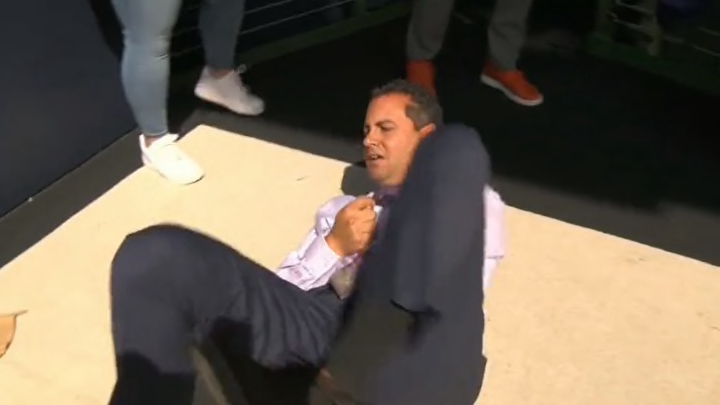 MLB Network Dodgers reporter David Vassegh really wanted to take a trip down Bernie Brewer's slide while the Dodgers were in Milwaukee to face the Brewers. He got his wish and things went really badly for him and hilariously for everyone else.
Vassegh's trip down the slide wasn't as magical as he imagined. When the Dodgers' broadcast showed the video, it was clear from the start things weren't going well. He made it to the bottom, but slammed hard into a support wall and writhed in pain. Dodgers broadcasters Joe Davis and Nomar Garciaparra couldn't stop laughing.
Here's the video:
That is truly one of the best things I've ever seen on an MLB broadcast. Yeah, sure, Vassegh fractured his wrist and was in serious pain, but we all got to enjoy it. All that was missing was, "Hi I'm David Vassegh and this is the beer slide" before the Jackass music kicks in.