Darvin Ham Played Great Defense on Jordan Poole's Late Game 1 3-Pointer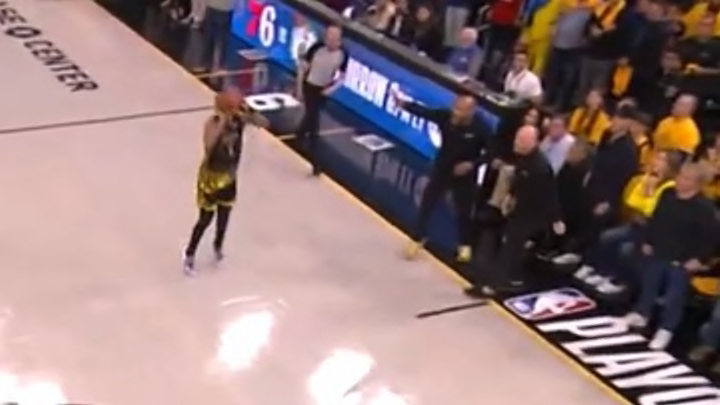 The Los Angeles Lakers beat the Golden State Warriors 117-112 in Game 1 of their playoff series Tuesday night. The game went down to the wire, and the key play came when Jordan Poole launched a deep 3-pointer with a 9.1 seconds remaining. He missed, the Lakers secured the rebound and closed out the game. But they got a little help from the bench on Poole's big shot attempt.
Lakers head coach Darvin Harm couldn't help but get involved. As Poole rose for the shit, Harm stuck his hand up like a defender coming to block the shot.
Check this out:
From that angle, it looks like Ham is right on top of Poole legitimately impacting his shot. But a side angle shows there was a ton of room between the two:
Ham's foot is on the court and he is reaching out towards Poole. But he's far enough away that it's hard to say he had any impact on the shot. Still, it's really funny.
It will be interesting to see if the NBA league office comments on this.