Darren McFadden Says He Lost Out On $237 Million Bitcoin Investment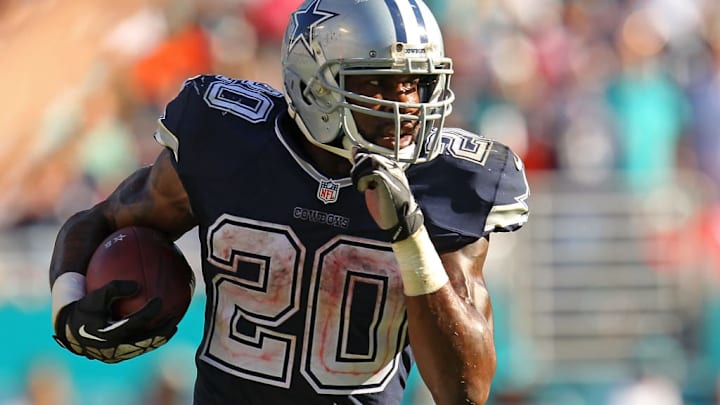 Darren McFadden is currently suing his former business manager for $3 million and some details have leaked out that are absolutely crazy.
According to McFadden, his business manager — whose name is Michael Vick (no, not that one) — lost $3 million of the running back's money in a Bitcoin venture. Had Vick just invested that money in Bitcoin for McFadden, it could be worth as much as $237 million right now according to investment fraud attorney Chase Carlson.
Two. Hundred. Thirty. Seven. Million. Dollars. Yeah, you read that right.
Instead it is now worth nothing. At the time McFadden sued Vick, one bitcoin cost $790, but now that price is nearly $20,000.
McFadden fired Vick last year but had given him power of attorney in 2008 just after being drafted by the Oakland Raiders. McFadden and his lawyers claim those power of attorney documents were fraudulent.
This lawsuit is far from over, but if it's true that Vick is the reason McFadden missed out on $237 million I'd forget about losing in court. Instead I'd hire full-time security.