Daniel Vogelbach Tried to Tag Up, Hilarity Ensued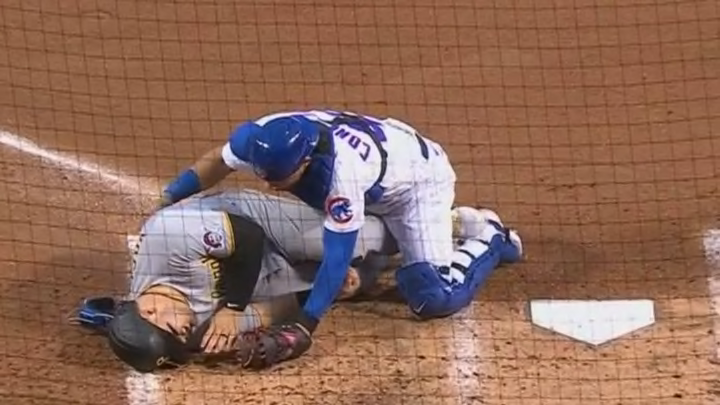 The Chicago Cubs have shut out the Pittsburgh Pirates on two consecutive nights at Wrigley Field. The closest the visitors got to touching home plate came in the top of the fourth inning last night when Daniel Vogelbach — blessed with so much but not blessed with top-tier speed — attempted to tag up and score on a fly ball to right fielder Seiya Suzuki. Which didn't go well at all as the ball beat him by a significant margin and Willson Contreras didn't allow Vogelbach within arm's reach of home plate. A very bad idea that manifested one of the funnier moments of the Major League Baseball season and caused benches to empty.
Baseball. The beautiful game. Where else can you see a large man sprint for 80 feet and them tumble into a brick wall in total defeat? And who doesn't love seeing it?