Daniel Murphy Has More Postseason Home Runs Than Ken Griffey Jr & Hank Aaron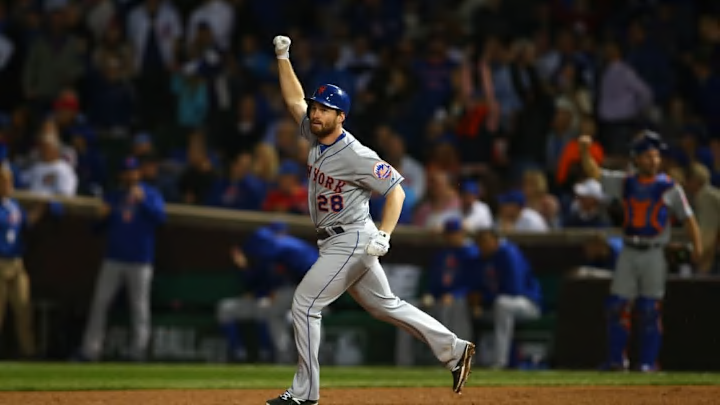 The Mets are going to the World Series for the first time in 15 years, and while their pitching was sublime against the overmatched Cubs, Daniel Murphy's bat was the big story. Prior to this postseason, Murphy's career highlight was being a reserve All-Star selection in 2014.
His postseason has been one for the record books thanks to homering in six straight games. We're talking about a player who previously never hit five home runs in a month.
In just 39 plate appearances this postseason, Murphy has hit seven home runs. Here's a list of players Murphy has more postseason career home runs than:
Daniel Murphy: 39 plate appearances, 7 homers
Ken Griffey Jr: 79 plate appearances, 6 homers
Hank Aaron: 74 plate appearances, 6 homers
Paul Molitor: 132 plate appearances, 6 homers
Mike Piazza: 133 plate appearances, 6 homers
Kirby Puckett: 109 plate appearances, 5 homers
Prince Fielder: 185 plate appearances, 5 homers
Adrian Gonzalez: 96 plate appearances, 5 homers
Buster Posey: 210 plate appearances, 4 homers
Cal Ripken: 124 plate appearances, 1 homer
Joe Mauer: 39 plate appearances, 0 homers