D'Andre Swift Tried to Hurdle Jaire Alexander and It Went Hilariously Wrong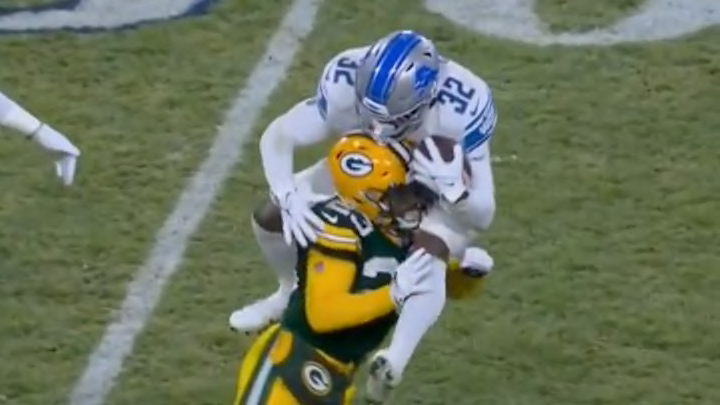 The Detroit Lions and Green Bay Packers ended the NFL regular season with a thriller on Sunday Night Football. While the Lions were already eliminated from the postseason, they came to play and did their best to end the Packers' season. Giving their all included D'Andre Swift trying to hurdle Jaire Alexander. It did not go as planned.
Alexander has clearly seen this movie before and wanted no part of ending up on a highlight reel. Instead he anticipated the hurdle, braced for impact and looked like he was being attacked by Spider Man. We've all been there.
Swift finished with 25 yards rushing and 61 yards receiving in the game.