Dan Orlovsky Back Behind the Wheel of the Justin Fields MVP Bandwagon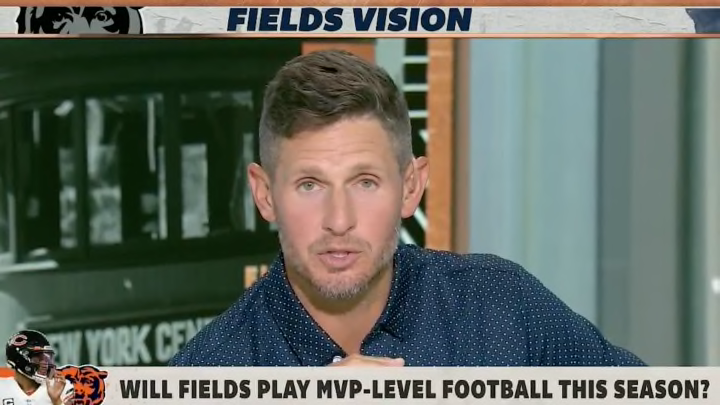 Dan Orlovsky has high hopes for Justin Fields this season. On Monday's First Take he explained that he thinks he will play MVP-level football and he's felt that way since the DJ Moore trade in March. While Orlovsky checked himself by saying he didn't think Fields would actually be in the conversation because of the team, that's selling himself short. Orlovsky has been all over Fields the MVP for more than a year now.
Back in early November, when Fields was going through a particularly good stretch, Orlovsky told the Get Up crew that Fields would play himself into the MVP conversation. Before that, in May 2022, Orlovsky explained to Keyshawn, JWill, & Max how Fields could end up in MVP talks that coming season.
Fields finished the year with just 17 touchdown passes and 11 interceptions, but he also rushed for over 1,100 yards and did actually make one MVP ballot. If he can stay healthy and run like that again while becoming a more efficient passer, who knows. Unfortunately, even a huge improvement for Chicago would still leave Fields without the W-L record to make him a true MVP candidate.
Whatever happens, he and Orlovsky have come a long way from when the ESPN personality upset some people by passing on front office gossip about Fields' work ethic before the 2021 NFL Draft. He's clearly seen somethings on tape over his first couple years in the league that have made him a believer.