Dan Orlovsky Thrilled to See Jimmy Garoppolo Step Out Back of End Zone For a Safety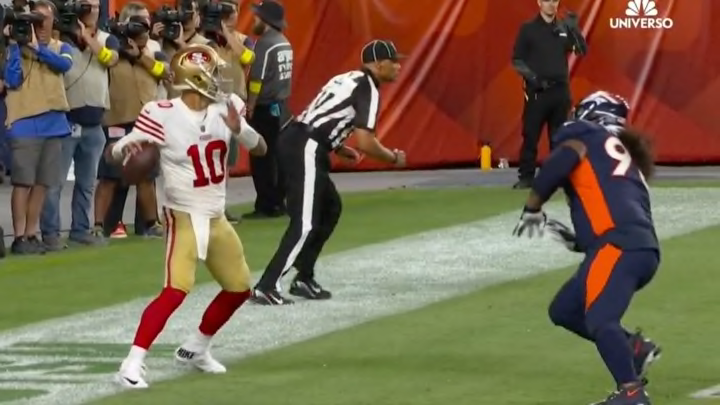 The San Francisco 49ers and Denver Broncos engaged in a football-like game on Sunday night. The Niners held a 7-3 lead in the 3rd quarter when quarterback Jimmy Garoppolo dropped back to pass from the two-yard line. He proceeded to throw a pick-six that was negated by the fact that had already exited the field out of the back of the end zone.
No one was happier to see this than ESPN's Dan Orlovsky.
Orlovsky is of course famous for running out the back of the end zone to the point where it is brought up no matter what he does. He's obviously hopeful that Garoppolo joins him in his infamy.