Watch Dan Le Batard Show Crew Learn Vince Wilfork Remarried in the Most Awkward Way Possible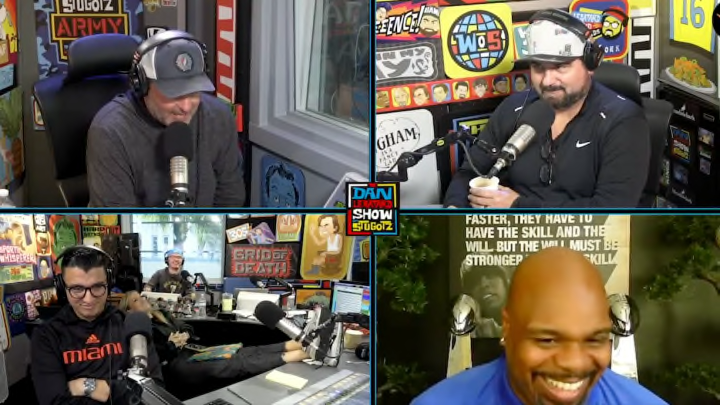 Vince Wilfork appeared on The Dan Le Batard Show With Stugotz on Thursday and viewers were treated to one of the more awkward moments in sports media history. Wilfork was there to promote his tailgating show on Discovery+ and Le Batard did an excellent job welcoming him to the show by plugging the show and telling him he looked like he had lost some weight, which Wilfork confirmed. From there Dan transitioned to how much he loved listening Wilfork talk about his wife and their relationship which led to possibly the greatest response possible in that moment for fans of cringe comedy.
"Well, the thing is, I have a new wife now. You know, me and Bianca didn't make it."
The reactions of Le Batard, Stugotz, and the rest of the crew as they realize what just happened are incredible. Shock, embarrassment, stifled laughter, not-so-stifled laughter. This is why you have cameras recording a radio show.
To his credit, Wilfork not only had a sense of humor about it, but was completely unfazed and rolled with the question like it was a routine part of his promo. He would have been happy to move on, but Stugotz nearly came out of his seat trying to pounce on Le Batard's misstep, congratulating Wilfork on his recent wedding. Just incredible television.