Entire 'Dan Le Batard Show With Stugotz' Crew Leaving State Lines for First Time, Headed to SXSW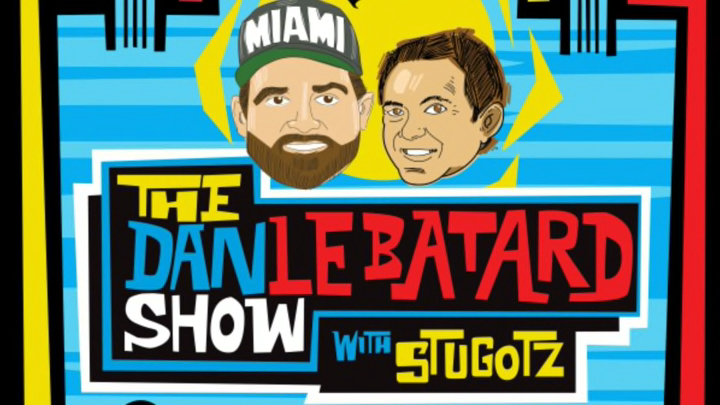 The Dan Le Batard Show with Stugotz will be leaving the state of Florida for the first time this weekend as they head for SXSW in Austin, Texas, The Big Lead has learned. Two live shows in front of studio audiences are slated for Sunday and Monday afternoon, featuring surprise guests. Additionally, Le Batard will host a featured conversation with Ricky Williams as part of the festival's Podcast Stage on Sunday morning. The best bits from the shows will be available on-demand and on the show's YouTube channel.
"We are attracted symbolically to Austin's counterculture spirit and South by Southwest's support of the arts, music and creative energy," said Le Batard of packing up the entire Shipping Container. "Our intimate, weird spaceship is hard to move, but we're doing it purposefully because of what this city and event represent and what Meadowlark aspires to be, a company with a soul."
This news comes on the same day The Big Game, a football-themed musical produced by JT Daly and co-written by Mike Ryan Ruiz, debuted as an album release. The project is currently the No. 3 album in the country, which did not seem to be on the radar of anyone involved when the idea was hatched about a month ago.
We live in very interesting times.