Dan Iassonga Throws Out Gavin Sheets After Horrific Strikeout Call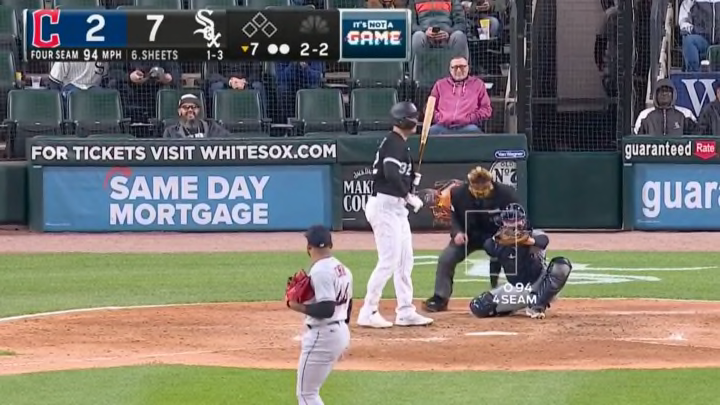 Guardians-White Sox /
Last night, the Chicago White Sox defeated the Cleveland Guardians, 8-3. It was not all sunshine and rainbows for the home side though as Gavin Sheets and manager Pedro Grifol got into it with homeplate umpire Dan Iassonga over a truly horrific called third strike.
Sheets was at the plate in the bottom of the seventh with two outs and a two-strike count. Xzavion Curry delivered a four-seam fastball approximately one foot below the bottom of the strikezone according to the NBC Sports Chicago's graphic. Iassonga rung Sheets up, leading to an explosive confrontation that led to Sheets' ejection.
As you can see the bases were empty and the Sox were up by five runs so it is far from the most consequential bad strike call we've seen this year. But it is really bad and then to throw the guy out afterwards makes it all worse.
Iassonga's gotta be better than that.