Dan Crenshaw Pulls Out Glass Eye After GOP Wins Congressional Soccer Match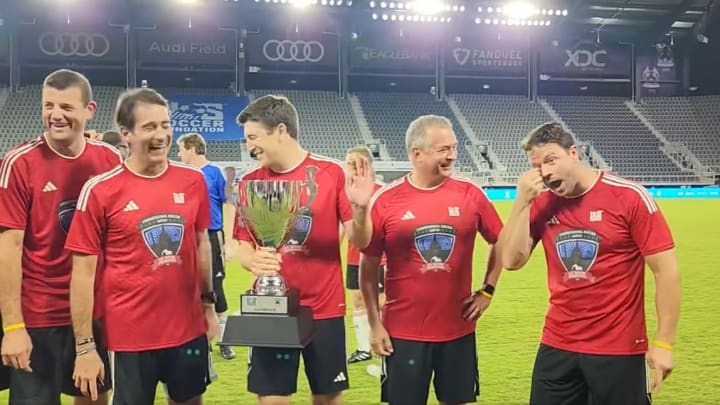 Texas Republican congressman Dan Crenshaw did a really odd thing Tuesday night and the Internet didn't quite know how to react to it. After the Republicans won the Congressional Soccer Match 4-2, Crenshaw popped out his glass eye and tossed it into the trophy. It was apparently his way of mocking how bad the referees were.
Watch:
That's really a strange way to protest a few bad calls in a charity soccer match. Especially after his team won.
Crenshaw was a Navy Seal and was wounded while serving in Afghanistan in 2012 during his third deployment. He lost his right eye when he was hit by an improvised explosive device in Helmand Province. Crenshaw was awarded the Purple Heart and remained in the Navy for four years after suffering the injury. During his 10 years of service he was also awarded two Bronze Stars and the Navy and Marine Corps Commendation Medal with valor. He medically retired in 2016 as a lieutenant commander.
The 39-year-old was elected to Congress in 2018.