Damion Lee's Incredible Flying Leg Kick Flop Worthy of Van Halen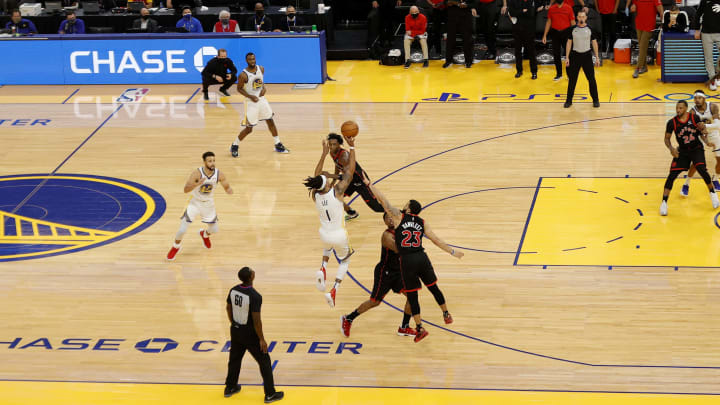 Damion Lee draws the foul. / Ezra Shaw/Getty Images
Damion Lee hit another game-winner for the Golden State Warriors. On a night where Stephen Curry struggled, Lee made drew a foul and hit two clutch free throws to give the Warriors a 106-105 win over the Toronto Raptors. Lee a drew a foul with 4.3 seconds remaining when Kyle Lowry reached in for what almost appeared to be an intentional foul.
Officials reviewed the play and confirmed there was a foul on the floor, but don't let that distract from Lee's incredible mid-air flop. Remember when we were wondering if Draymond Green had control of his limbs a few years back? Damion Lee took that to the next level on Sunday.
Look at the height. The exaggeration.
He looks like David Lee Roth out there. He's Damion Lee Roth.
Might as well jump.