Latest NBA Leads
Damian Lillard Laughed and Shook His Head as Portland Fell in the NBA Draft Lottery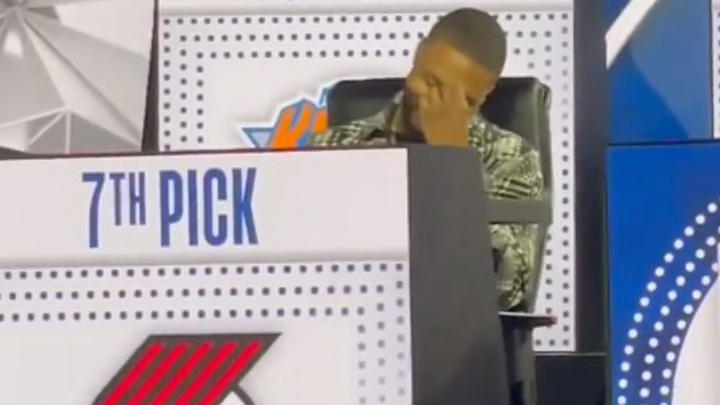 The NBA Draft Lottery was held Tuesday night with the Orlando Magic landing the top pick for the first time since 1993. Meanwhile, the Portland Trail Blazers dropped to pick No. 7 after finishing the regular season with the sixth worst record. Blazers star Damian Lillard was there to represent the team and when the pick was announced he could only laugh and shake his head at the team's continued misfortune.
Like anyone with a lottery ticket, Lillard probably dreamed of winning big. He probably entertained thoughts of the Blazers vaulting up the board to land one of the top picks. You know, giving Lillard an instant star teammate that would have helped him compete for a title in the only city where he's ever played.
Instead, they have the seventh pick. The good news (?) is they can probably still trade it for Ben Simmons.