Fans Flooded Damar Hamlin's Toy Drive Fundraiser With Donations on Monday Night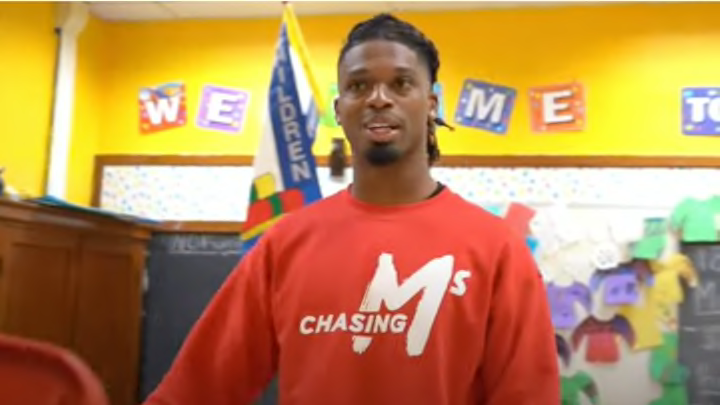 Damar Hamlin /
Damar Hamlin is in critical condition at UC Medical Center after collapsing during a Monday Night Football game between the Buffalo Bills and Cincinnati Bengals. While Hamlin's family, teammates and fans waited for updates on his health, a fundraiser Hamlin helps organize has made the rounds online and raised a million dollars in donations.
The Chasing M's Foundation Community Toy Drive was originally organized by Hamlin in 2020 while he was still a college player at Pittsburgh. When the link to the GoFundMe page first appeared Twitter tonight there were less than $20,000 in donations. A couple hours later and it's climbing towards a million dollars.
Here's a video diary from the first toy drive.
And here's video from the one just a few days ago.
The annual toy drive takes place at Kelly and Nina's Daycare Center in McKees Rocks, Pa, which is co-owned by Hamlin's mother.
UPDATE: Nearly another $2.5 million was donated overnight bringing the total to close to $3.5 million.