CBS Really Wants to Show Damar Hamlin, But Buffalo Snow Won't Allow It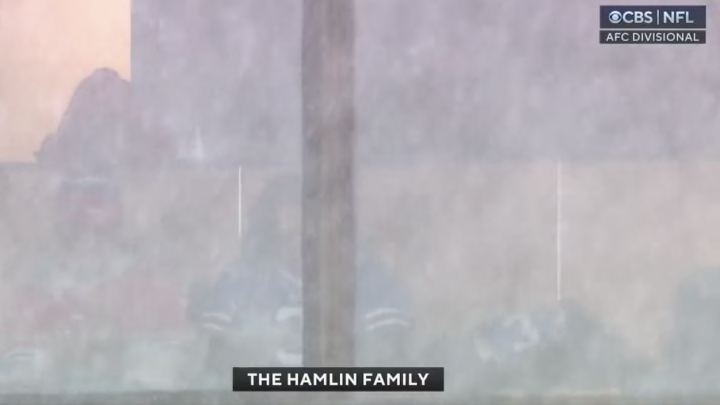 The Buffalo Bills fell into an early hole at home against the Cincinnati Bengals in the NFL Divisional Round. The Bengals took a 14-0 lead, but got back into the game midway through the second quarter on a Josh Allen touchdown run. No matter who has the momentum, CBS really wants to show Damar Hamlin during the broadcast. Hamlin is in attendance, watching the teams play from a suite. The only problem is the cameras can't really see him through the snow.
Tracy Wolfson provided an update on his condition a bit later and the weather was still not cooperating.
Late in the first half the snow finally relented enough so that you could make out the shape of a human encouraging the crowd. Was it really Hamlin? Probably, but we can't really be sure.
Good luck to CBS getting a clear shot by the time the game ends.