Damar Hamlin's High School Teammate Rodney Thomas Paid Tribute After an Interception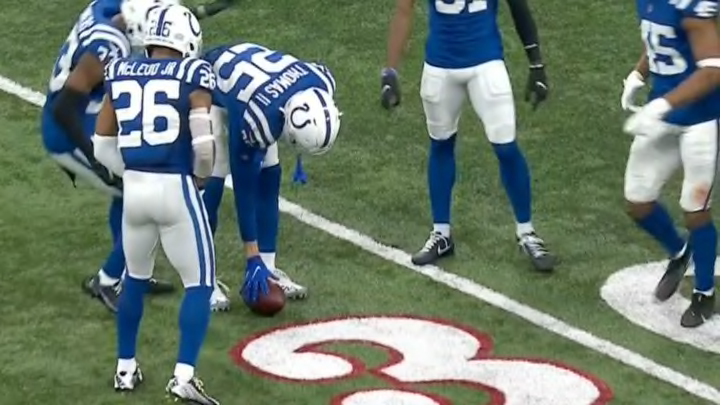 Damar Hamlin tributes have appeared all across the NFL in Week 18 with teams painting this number in Buffalo Bills colors at the 30 yard line. During the Indianapolis Colts - Houston Texans game Rodney Thomas intercepted David Mills and celebrated by placing the ball above the three and making a heart symbol with his hands. Thomas and Hamlin were high school teammates.
Much like the Bills returning the opening kickoff for a touchdown, Hamlin's friend making a big play like this seems like it might as well have been scripted.
Meanwhile, Hamlin is following all of this from the hospital. It seems it's keeping his spirits up.